---
Of the name of this blog, the hermit part actually suits me better than the happy part. Or, to be more precise, happiness often depends on hermitness.
It's becoming increasingly harder to become hermity, though, not least because the number of people has risen beyond what is reasonable. (This increase, coincidentally, is a direct consequence of people not living hermitly enough. If you know what I mean.)
And then, it has become much easier for people to intrude upon our lives. What used to take a boat trip across the Atlantic, a train ride into the mountains and a walk up to the cabin, or at least the writing of a letter which would then undergo aforementioned journey, both taking weeks, now takes a second. And people can bother us from their couch, their bed or even more intimate parts of their house, whence no communication should be permitted at all. The internet gives us the illusion that other people care, when in reality, we are merely their procrastination.
Lastly, putting aside the whole social pressure to which I am mostly immune, those of us not lucky enough to work in a coal mine, as a sheepherder in Transylvania, or as a deckhand on an ocean-going ship, are forced to maintain open channels of communication for our bosses or clients to assail us at all times. You probably know that I have a side hustle as a translator, which, until I get discovered for my true vocation, represents my main hustle. Due to my aversion to being available to everybody at all times, I lose out on a lot of jobs.
This summer, as I was hiking through Bavaria and getting ready, for lack of any better abode, to settle in a beautiful park for the night, my thoughts hankered after the good old times, when people with parks hired people like me as ornamental hermits, to live in a small hut in a corner of their estate.
"Why would anybody do that?" you wonder, and I don't know.
But I do know that I ain't making this up. Especially in 18th and 19th century Britain, but also elsewhere, wealthy landowners kept hermits on their estates. They preferred to hire older men, who were required to grow a long beard, sometimes also to dress like a druid, and – depending on the specific contract – to remain silent or to serve as entertainment during garden parties. For that, the hermits received accommodation, although this might not be more than a cave, food and a salary.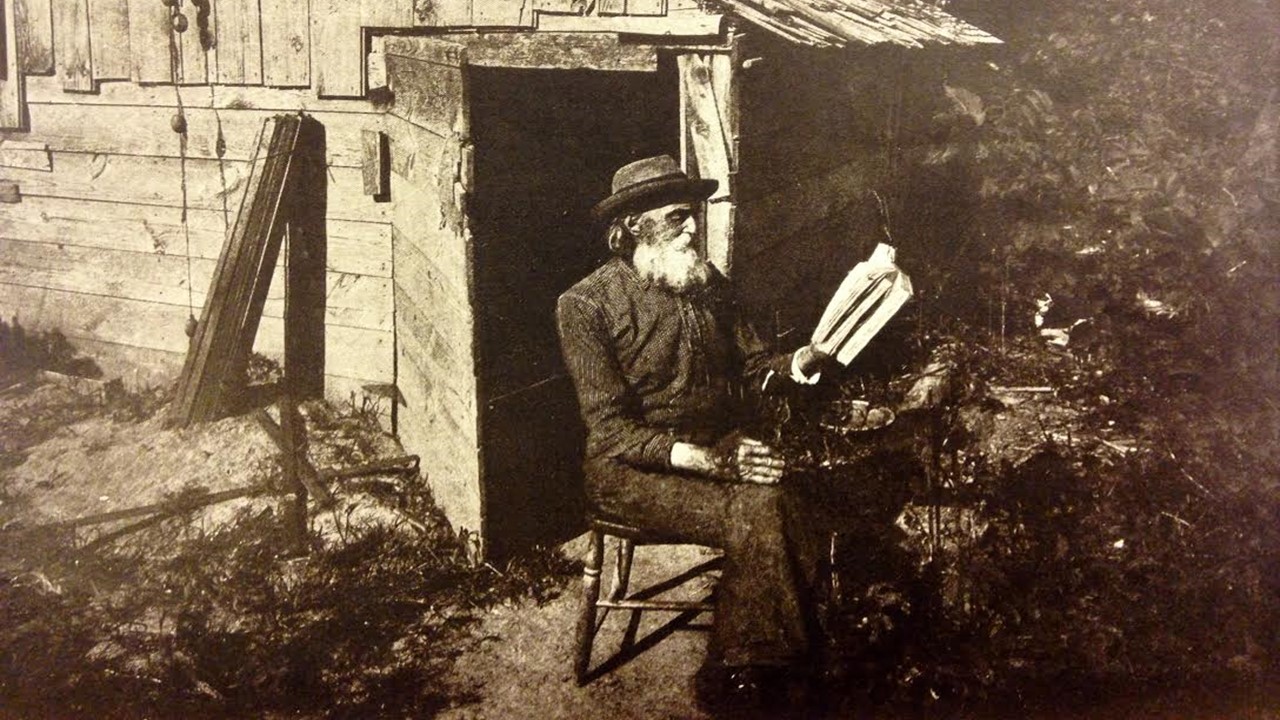 Seems mighty strange to modern eyes, doesn't it?
Until one realizes that nothing much has changed. Rich people still like to turn their money into power over other humans, whether on the factory floor, by forcing them to sit through meetings that seem as endless as they are pointless, or by having them trim the hedgerow, pamper their children, or pick up their pizza. In the end, does an ornamental hermit really make less sense than a personal trainer, a homeopathological life coach or an innovation executive assistant advisor? Methinks not.
In the 19th century however, the habit of keeping a life hermit went out of fashion. Maybe the landowners didn't deem these elderly men exotic enough anymore, instead capturing people overseas and exhibiting them in human zoos.
The hermit habit trickled down to the petite bourgeoisie in the form of the garden gnome. (Let's be honest: You have always wondered where they came from, haven't you?)
If anyone of you has a shed, a folly, a hut or a cabin and wants to fill it with a happy hermit: I'm available. Unlike other guests, I won't complain about the missing wi-fi signal, quite the contrary.
Links: