It always makes me sad when people visit Germany, and their only plan is to see Berlin and Munich. Or maybe that silly castle in the mountains. Which is really just one of thousands of castles in Germany, but the tourists think there is only one, so they all flock to the same site.
Like in most countries, there is so much more to see in Germany!
Hundreds of medieval towns, thousands of castles, fairy-tale landscapes, and – because Germany only became a unified country in 1871 – a much more pronounced regional variation than in some other countries.
Now, if you are not quite as old, you may have thought: "Wait a minute, I thought Germany was only unified in 1990?"
And you have a point. Although this was a re-unification of what was only separated in 1945, even those 45 years of having been apart still show in the architecture, the urban planning and the people.
The best example for this is a small city in the very far east of Germany, which you have most probably never heard of. In fact, I hardly know any Germans who have visited it. It's called Eisenhüttenstadt, which you could translate as Ironworks City or Steel Mill City.
That doesn't sound very enticing, does it? It makes you think of that huge industrial area in the Ruhr region.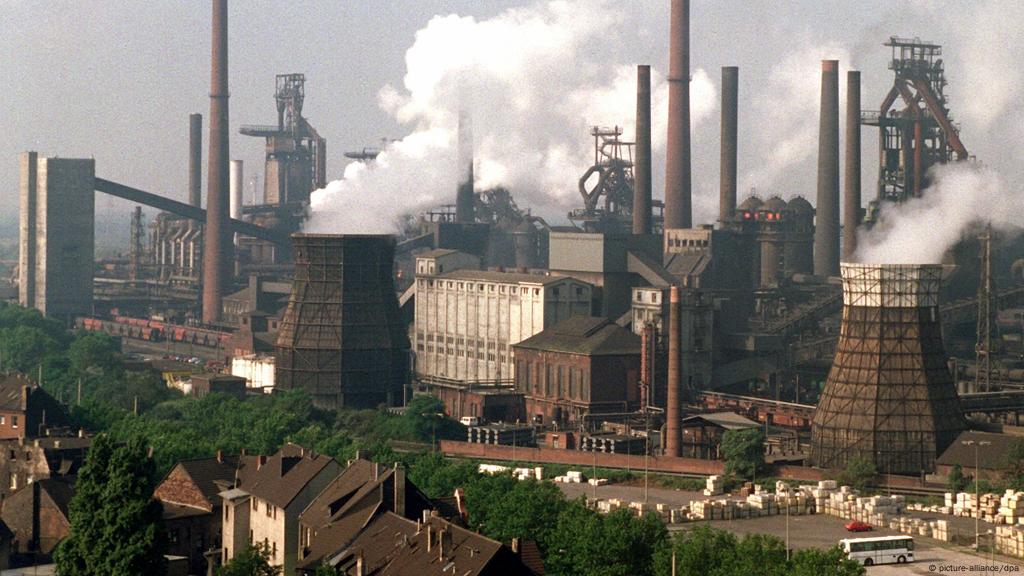 Which is not what comes to mind when people are looking for a holiday destination.
But Eisenhüttenstadt was in East Germany, the socialist workers' paradise, and it was a city built from scratch in the 1950s. So, the city planners could build a perfect city, with wide avenues, with lots of green spaces, with palaces for plumbers, castles for cashiers, a balcony for every bus driver, and arcades for every assembly-line worker.
In Eisenhüttenstadt, you can see what city planning can do for people when real estate is not an object of speculation, where something profitable must be squeezed from every last square inch.
Walking around this town, you can feel the spaciousness, the airiness.
Or maybe it's emptiness. Because from a peak of 53,000 people – with plans already in place to expand the city to 80,000 people -, the population has dropped to 24,000. That's the problem when you are a company town, as many other towns around the world have had to learn. The steel plant is still active, but it employs far fewer people than it used to.
Meanwhile, the whole town has been protected as a monument – the largest in Germany. Walking around with awe, I realized that not only does Eisenhüttenstadt conserve socialist urban planning, it is also the only city in Germany, maybe in the world, where the time pre-1990s has been conserved with almost nothing new added.
In that supermarket, for example, they still had a poster calling "for a progressive relationship between supply and demand". Now, those were the times, when you weren't compelled to "buy 2 for the price of 1", although you only need one.
Maybe I was just lucky, because I visited on a beautiful, sunny day in October, when everything would look beautiful everywhere. But if you ever come to Germany in spring or autumn, you may want to visit a place where not many tourists venture. (Although Tom Hanks loves the town, and a number of movies have been filmed here, understandably.)
On my German blog, I have a longer article about Eisenhüttenstadt, with many more photos, lots of history and a very friendly lady picking me up as I was hitchhiking. But it's too much to translate it all. And I don't even know if anyone of you is interested in urban planning and architecture. – If you are, you may also want to check out the Bauhaus architecture in nearby Weimar and Dessau when visiting.
Links: