---
When I launched the series "One Hundred Years Ago …", I had the intention to highlight events from the past that still resonate today. Sometimes this succeeds, sometimes not.
But never has it been so easy to bridge the gap to the hundred-year past as this month. Thank you, Prince Philip!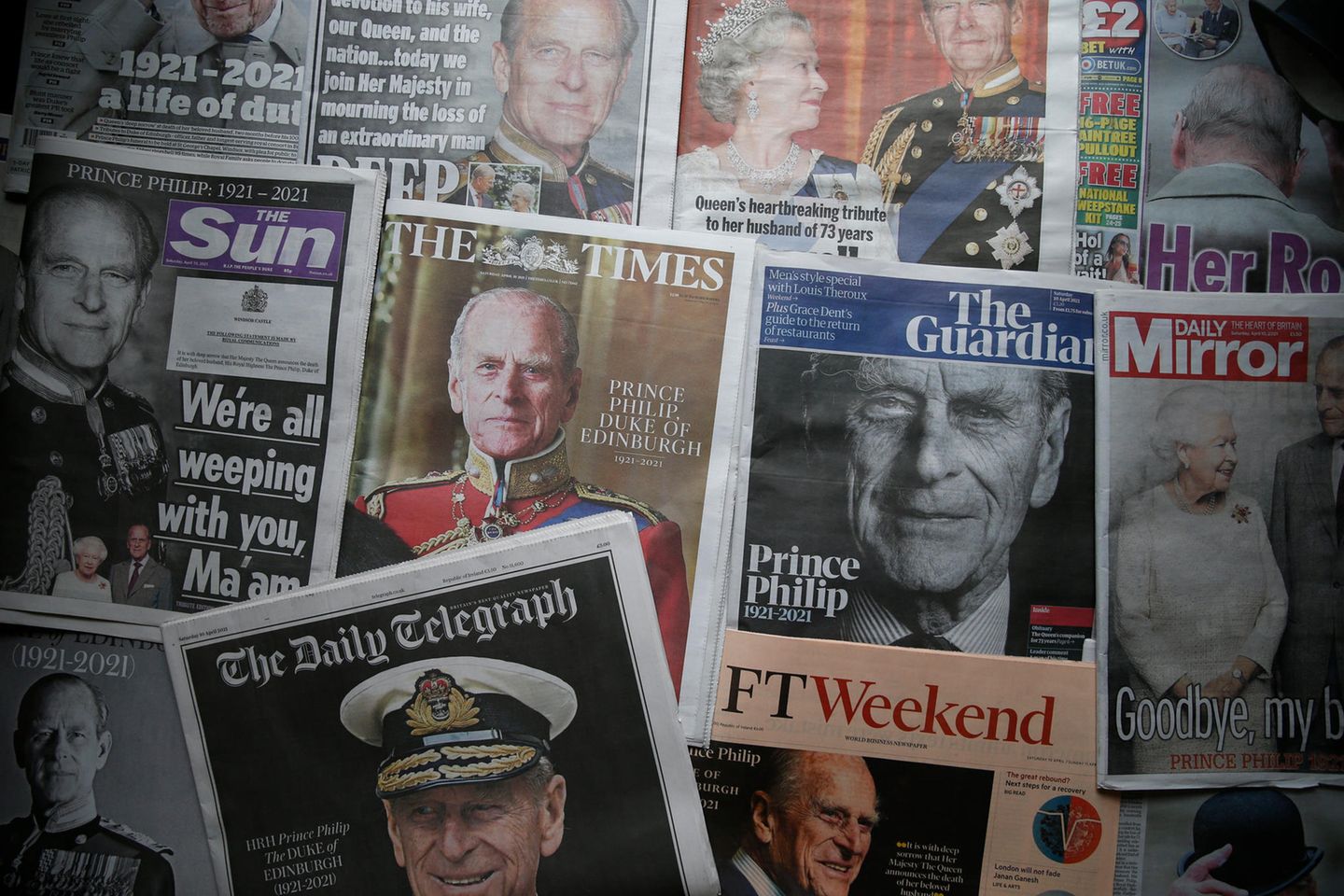 A week ago, the husband of the Queen, himself almost a hundred years old, passed away, and today, the funeral takes place. An almost perfect reflection of the events from a hundred years ago: On 11 April 1921, Augusta Victoria Friederike Luise Feodora Jenny of Schleswig-Holstein-Sonderburg-Augustenburg, the wife of Germany's last emperor, Wilhelm II, died. He was no longer emperor at the time, though, having retired involuntarily and drawn a final line under the long history of German monarchy.
On 19 April 1921, Augusta Victoria was buried in the gardens of Sanssouci Palace in Potsdam.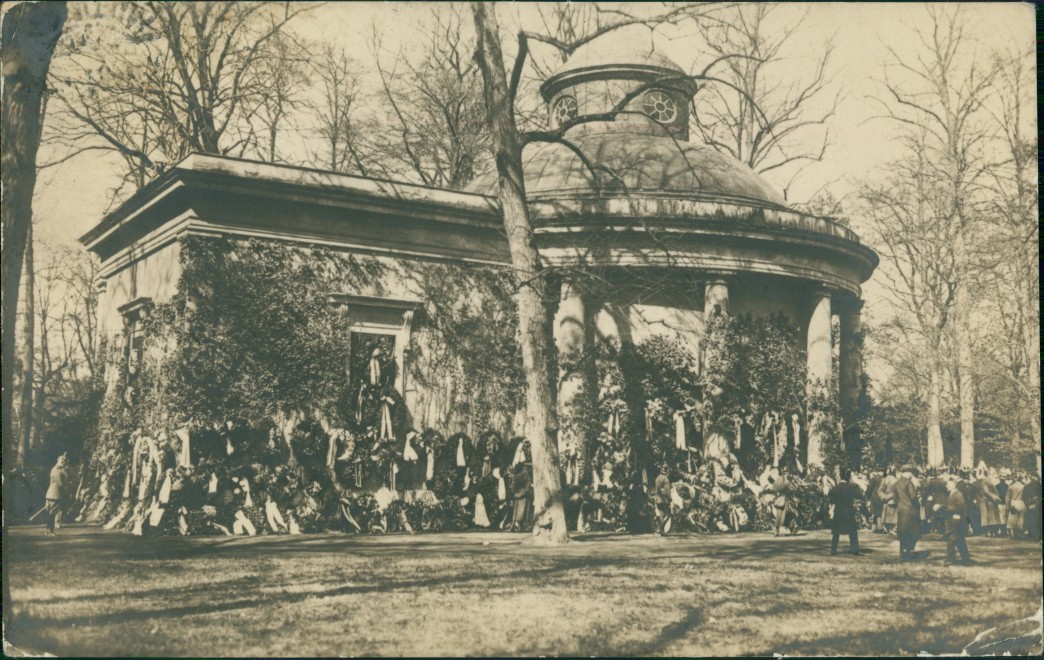 And this despite the fact that the Kaisers no longer lived in Germany at the time. They had absconded in 1918, slightly disappointed by their German people, who didn't think the famine was so great after all and because, contrary to expectations, not all of their subjects were looking forward to death in France or Flanders.
The Hohenzollerns, the name of the family that had ruined Germany, gathered all their gold, silver and paintings and went into exile in the Netherlands, where they bought a small house in Doorn. The Netherlands didn't mind, because they were – and still are – an unconscionable tax haven.
When Kaiser Wilhelm II saw that 59 railroad cars were needed to transport his private booty, he was in tears: "Oh, how many men could have been brought to the front with 59 railroad cars! Four thousand? Five thousand? So much unshed blood, what a shame!" But in the end, the greediness, a trait the Hohenzollerns have retained to this day, won out over the murderous.
Doorn is rather unassuming compared to classic places of exile (Babylon, Constanța, Elba, St. Helena), but that suited Wilhelm II, as did the creative, intellectually demanding hobby he engaged in every day: The last German emperor was immensely pleased when he could saw down a tree in the garden. – Another ex-emperor, Charles of Austria-Hungary, on the other hand, was not at all satisfied with being a pensioner in the garden and tried to putsch his way back into power. But more about that in October 1921.
Everyone knows such people who prefer to make noise with the leaf blower rather than indulge in literature, who prefer to shred shrubs rather than write stories, and who produce gardens without life in a frightening culmination of the ugly. Countries, especially problematic ones like Germany, should not be entrusted to such people.
Also, I don't know what to make of people who don't attend their wife's funeral. Thousands of onlookers, friends of the monarchy, noblemen and stab-in-the-back-mythologists, often all in one, showed up when the coffin with the empress was driven through Potsdam. The emperor, however, apparently had to chop wood and therefore had no time.
Perhaps he was still angry about his dismissal and that Germany had become a democracy. Or he was afraid of having to answer for war crimes at the Leipzig trials (addressed in the last episode). Or he was jealous because his wife was more popular than the emperor himself. Or Wilhelm II was already dating his new girlfriend, Princess Hermine von Schönaich-Carolath, whom he married soon after.
This funeral procession was a sad swan song to a bygone era, of which the attendees did not want to believe that it was indeed gone forever. Wilhelm II was still cutting down trees until 1941, thus establishing the German tradition of "Waldsterben". Thank you, Kaiser!
The Hohenzollerns didn't care about the forests, they didn't care about Germany, they just wanted to be emperors again and live in castles. To that purpose, they even aligned themselves with the Nazis. But that's another story, for another time. Of frightening topicality, though.
Links: