Great, a film about Churchill and about World War II! A movie for which even this student of history can leave the desk for a few hours without a guilty conscience. And off to the cinema I was. There, the first disappointment: notwithstanding that I came to watch a film about Churchill, I was still not permitted to smoke cigars in the theater.
Before we start, let me prepare you for the second disappointment: Darkest Hour is no comprehensive Churchill biopic, not even a comprehensive Churchill-in-World-War-II film. It only deals with a few weeks in May 1940, from Churchill's appointment as Prime Minister until the rescue of British soldiers trapped in Dunkirk. But that's the topic of a separate recent movie.
Because this blog has often been accused of negative defeatism in its reviews, I will start with something positive: Churchill is not portrayed as a simple heroic figure, but as a human being with weaknesses. His politics is guided by clear principles, but a plan he has not. Or, to quote one of his critics in the film, he has a hundred new plans every day. Viewers are also reminded of the Battle of Gallipoli, a disastrous landing campaign in World War I based on one of Churchill's grand ideas. I don't know if contemporary viewers know much about this, if they know anything about World War I at all. Myself, I only learned about it in Australia, when I watched a military parade one April 25th to commemorate that internecine battle in Turkey, where in 1915 almost all young men from Australia and New Zealand of that time lost their lives.
But I digress. Which may be, and that brings us to the end of the positive part of this review, because Darkest Hour doesn't manage to captivate me. Gary Oldman has been much lauded for his portrayal of Churchill, but I fail to see why. For example, it's obvious that he detests smoking and often holds the cigar in his hand or mouth unlit.
At least that part I could have portrayed  with more pleasure.
One of the secretaries receives far too much space, as if she was the second lead character. Miss Layton, played by distractingly beautiful Lily James, of course has a brother in Dunkirk, causing her to shed the odd tear while typing orders. Churchill notices that and takes her into the top secret map room, where he explains to her (and to the viewers who may still not have gotten it and who may also need helpful signs to understand where Belgium and the Netherlands are) once again how dramatic the situation is.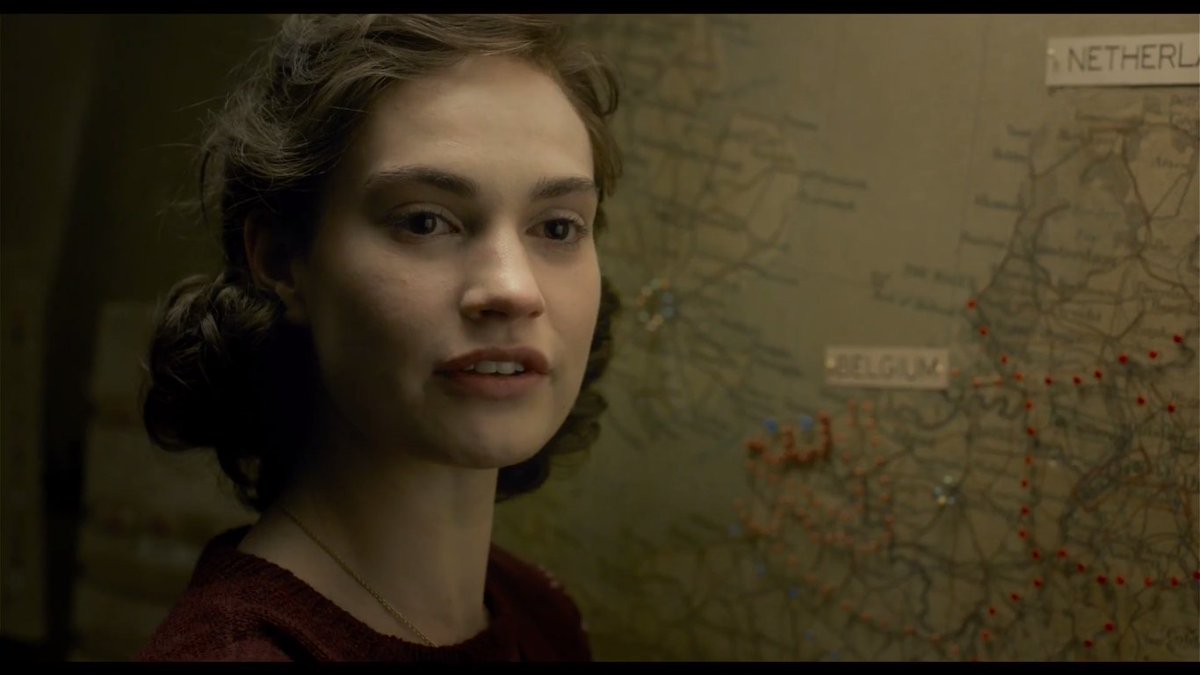 That's quite tacky.
It becomes unbearably tacky when Churchill goes to work on the tube (which is of course not historically correct) and strikes up a conversation with a clichéd cross-section of the British public (a bricklayer, a young mother, an even younger couple, a colored subject of the crown), all of whom reinforce his will to never surrender. Even a toddler calls out "never!" because the front in France and the fight against fascism are more important to him than strawberry ice cream. Even in Soviet propaganda films, I have never seen such an implausible scene.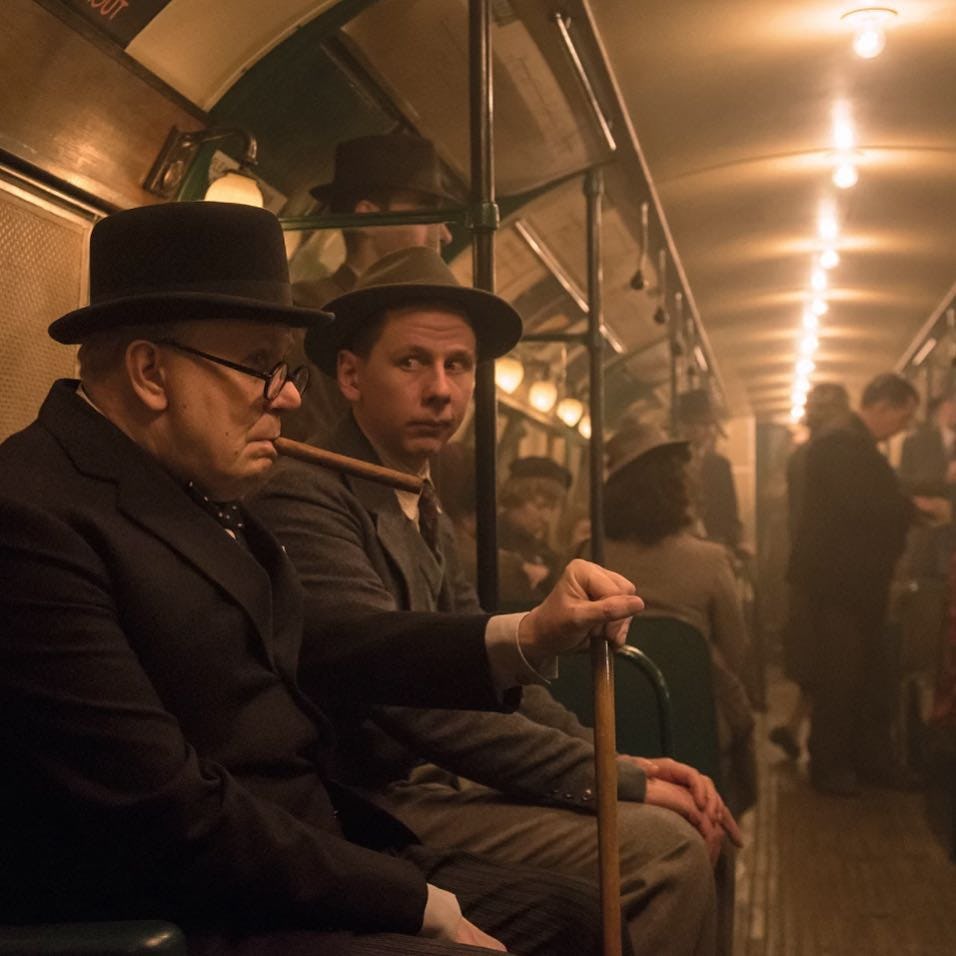 Save yourself the two hours. You will spend the money more wisely if you buy Winston Churchill's own book about World War II. That's not quite objective either, but Churchill was not only a brilliant orator, but also a good writer. In 1953, he received the Nobel Prize for Literature for his World War memoirs.
Or you will use the money saved by not going to the cinema for a trip to London to visit the Cabinet War Rooms, the underground headquarters shown in the film (charging a whopping entrance fee of 18.90 £ though), and the Imperial War Museum (free admission).
(This review was also published by Medium. – Hier gibt es diese Filmkritik auf Deutsch.)