I am always impressed when someone manages to learn German. It's not the easiest of languages – though not the hardest, either – and every 50 kilometers or so, it is pronounced in a completely different way. Even I, as a native German speaker, don't understand all fellow Germans. Let alone the Swiss.
One curious account of learning German comes from Patrick Leigh Fermor, who as an 18-year old boy walked across all of Europe, from Holland to Istanbul. On foot. Setting out in the winter of 1933/34.
In his (highly recommended) book "A Time of Gifts", he describes how he picked up the language during the part of the journey that led him through Germany: He bought a German translation of Shakespeare's "Hamlet" and, knowing the English original by heart, put two and two together, and – swoosh – he was fluent in German. Just like that. Easy peasy, lemon squeezy, as Shakespeare would have rhymed.
Not being a genius like the 18-year old hobo who had gotten kicked out of school and was sleeping in barns and ditches, I was always a bit skeptical about this account.
But now, somebody discovered an interview with Patrick Leigh Fermor from 1989, in which he – 55 years later – still remembered passages from the German translation of "Hamlet". [Watch from minute 10:35.]
Extraordinary. And he also learned Hungarian, Romanian, Romani, Greek and Turkish on the same walk.
The German came in very handy when, during World War II, Patrick Leigh Fermor kidnapped the German commander on Nazi-occupied Crete.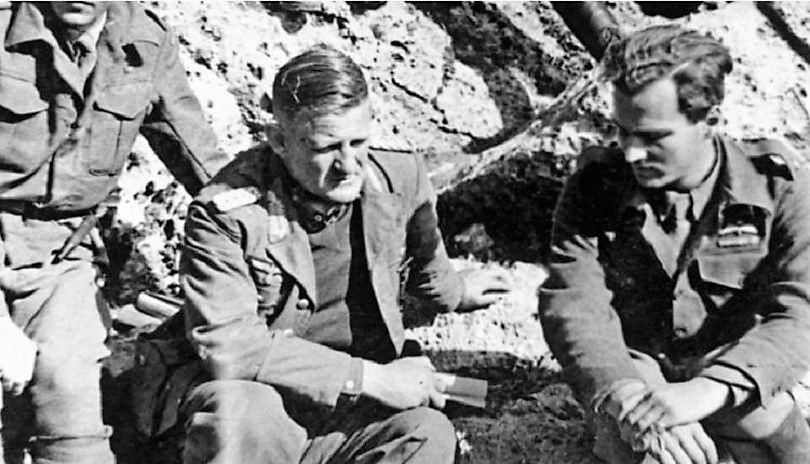 So, you see, kids: If you want to have an exciting life, learn languages!